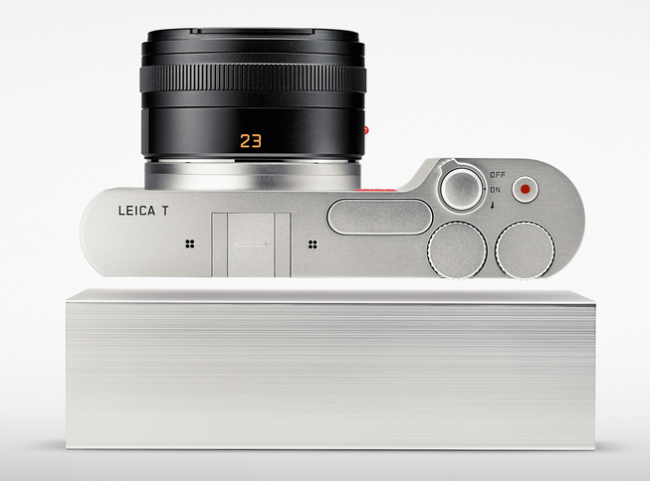 The recent announcement of the Leica T has elicited some interesting responses. I have personally vowed to stay away from camera reviews in this blog, and since I have not had the chance to test the Leica T, I will avoid all talk of megapixels, lens options, metering, and all things technical.
I will however comment on the Leica T as an object and as such the Leica T is simply stunning. Leica has brought this new camera to sculptural levels. Produced from a single block of aluminum, it has a sleek abstract form. With only a few dials and a touch screen, the T brings Leica's traditional minimal, utilitarian design into this century. I believe that regardless of the T's performance, Leica deserves accolades for their daring alone.
If Leica's craft went into all commercial products the public might not be so quick to move on to the next new thing. Will the camera sell? Who cares really. The fact that Leica is producing the T shows that they are dedicated to advancing their vision of photography.
Leica's new camera reminds me of another compact, the Contax T. When the Contax T was introduced in the mid 1980s the press said the pocket size rangefinder with a Zeis lens was too expensive.  Yet the Contax was a great little camera that raised the public's perception of the Contax brand. When this first T was released the press said it was not a "serious" camera. However I sold quiet a few to some photographic heavy weights from the store where I worked in Boston.
In conclusion, all I can say is well done Leica. I hope that in the case of the Leica T beauty is more than skin deep.
I am including a link to www.dpreviews.com so you can read their in depth reviews of the technical side of this new Leica T. I am also including a couple of links to the Contax T for reference purposes.
Contax T reviewed by Paulo Moreira